LIMITED TIME: BUY ONE, GET ONE 30% OFF
It's simple, it's soft, it's fun, and best of all, it's stunning. Choose from 4 pillow styles which store your blanket, just like a ramen package!
Four Delicious Designs to Choose From
Reasons people love The Ramen Blanket:
- These blankets are ultra-soft and warm, on top of being totally awesome
- Designs that resemble some of the most well-known, popular ramens in the world
- We have had these custom manufactured, and are the original creator of the Ramen Blanket, knock-offs simply won't be as soft or plush
- Truly the best gift for the person who "wants nothing"
- Each blanket includes a pillow of your choice!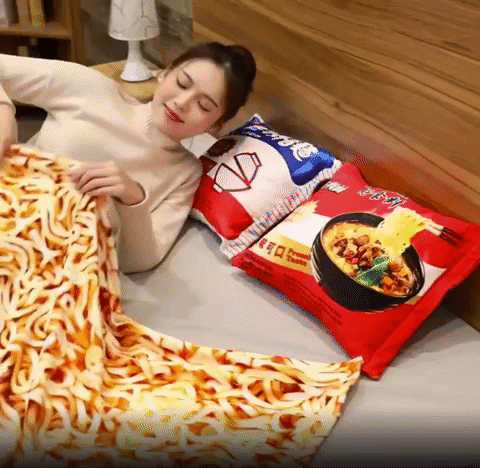 It's soft and large enough to keep you warm...
It looks super real... maybe too real...
It's so comfy...
It's a blanket AND pillow, all in one!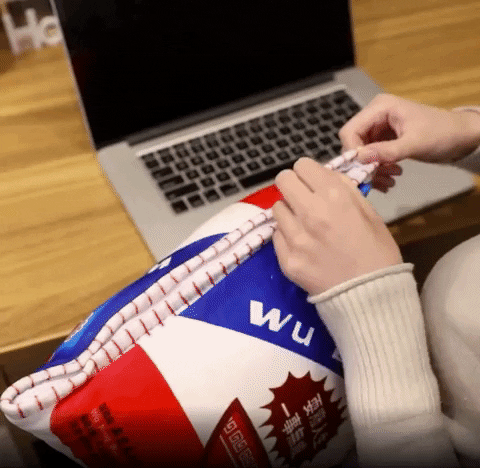 Each Ramen Blanket Includes:
- 1 Ramen Noodle Blanket
- 1 "Ramen Package" Pillow that holds the blanket
The Variety 4 Pack Includes:
- 4 Ramen Noodle Blankets
- 4 "Ramen Package" Pillows that hold the blankets (one of each design)
Size:
Pillow 45 x 33 CM 
Blanket 163 x 95 CM
Material: Ultra Soft Polypropylene Cotton